Making Our City Bloom Gala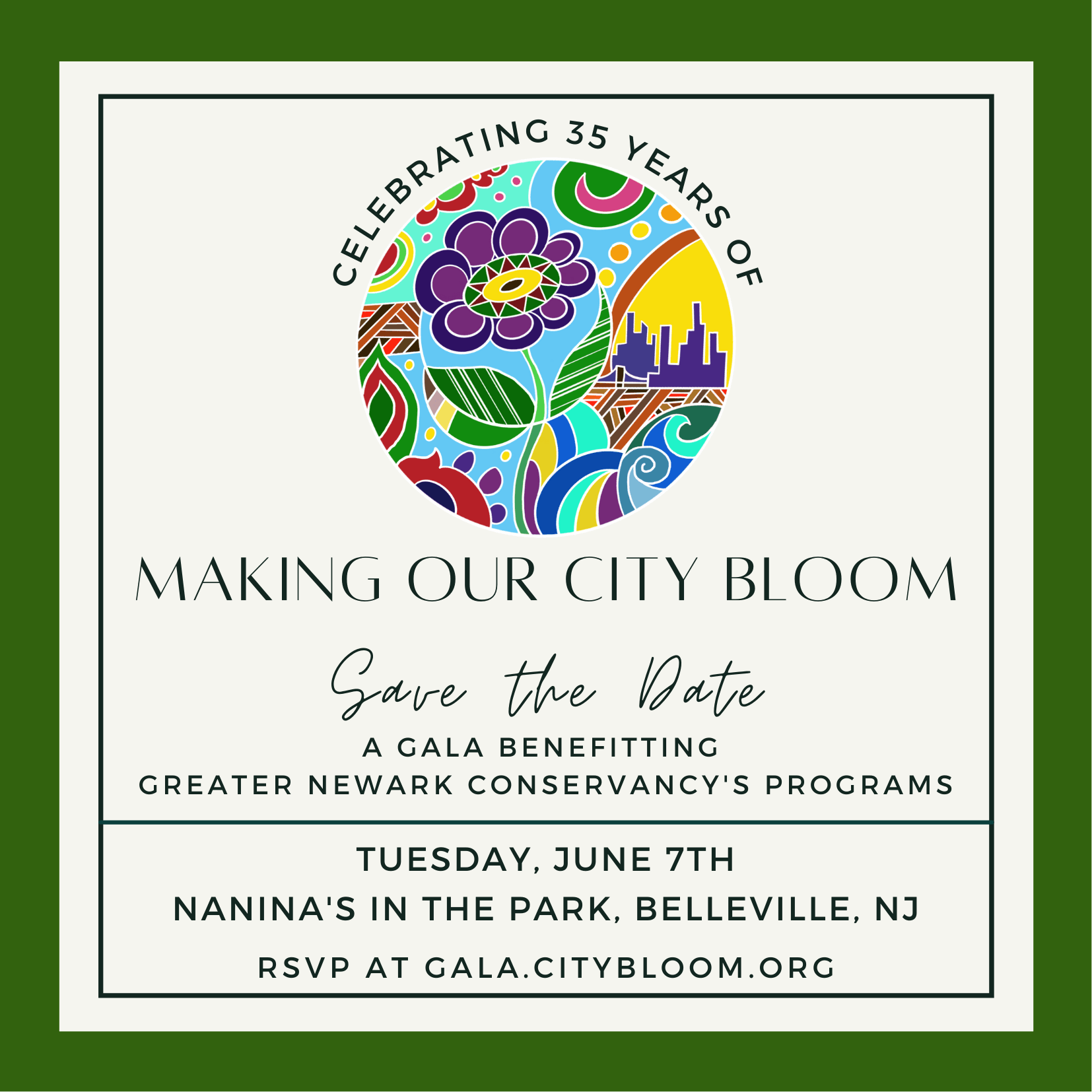 Mark your calendars!
This year at our Making our City Bloom Gala, we are celebrating 35 years of Greater Newark Conservancy!
Join us for a night of fun, food, and friends at Nanina's in the Park. Stay tuned for more information about how you can attend, become a sponsor, or support the event. Learn more at gala.citybloom.org.