Know it and Grow it!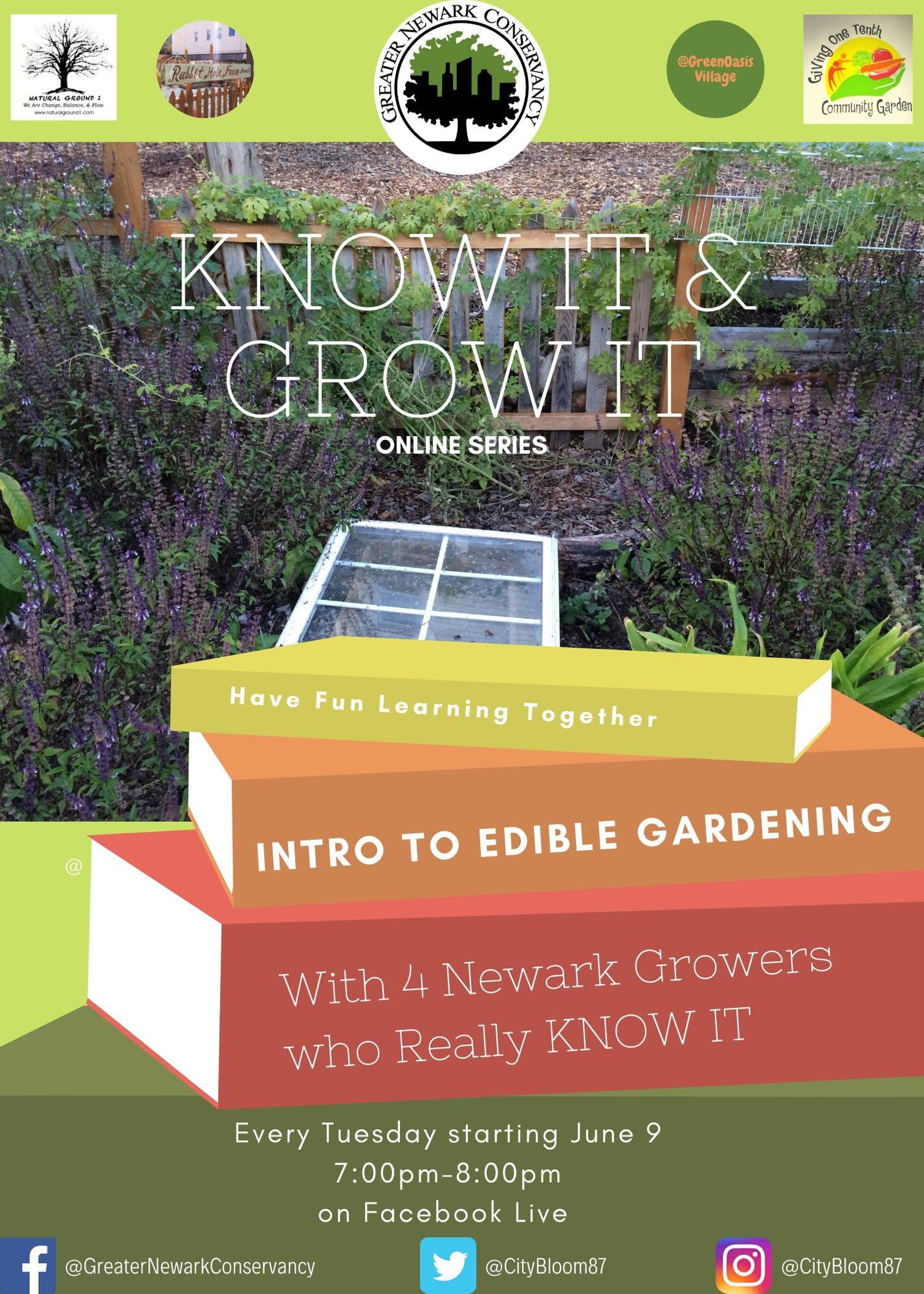 Have you ever wanted to learn about edible gardening? Well, our Know It & Grow It series is here to help!
This online series focuses on the mechanics of growing edible plants at home. Learn from expert local gardeners who've been growing and providing produce to the Newark community for years. The four local Newark, NJ growers we feature are: Keven Porter--Rabbit Hole Farm, Dena Corbin--Natural Ground 1, Akoth Aambugo--Green Oasis Village, and Charmaine La Fortune--Giving OneTenth Garden.
This series is great for beginners as well as more advanced growers who want to share and learn from others. Even inexperienced home gardeners will be able to plan and grow a productive, organic, and beautiful garden. Tune in every Tuesday at 7pm HERE on Facebook Live.