Georgie Pinckney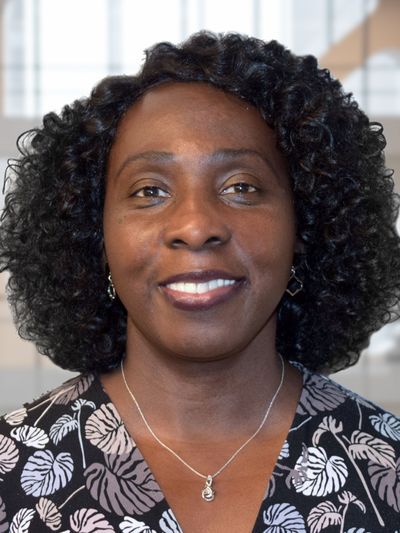 Georgie Pinckney
Associate Manager
Culture & Engagement
Diversity, Inclusion & Impact
---
Georgie Pinckney is an Associate Manager, Culture & Engagement in Prudential's Diversity, Inclusion & Impact group.  She manages customized team building activities and volunteer projects for Prudential's business units and corporate centers within the U.S. and supports company-wide events that elevate Prudential's brand as a purpose-driven company. In 2019 alone, she managed 100 teambuilding events, ranging from a 300-person group of interns to a selective executive leadership program comprised of EVPs and SVPs and VPs across HR globally.
In this role, Georgie has managed hundreds of events, including ongoing projects resulting in substantial benefits to organizations year-round; clothing and food donations given to local shelters in the community, local middle school beautification project, soup kitchens lunch programs where Prudential teams regularly visit to feed over 300 people daily, and beautification projects working alongside the master gardeners at Branch Brook Park and environmental and farming projects at Greater Newark Conservancy – Prudential Outdoor Learning Center, school and community gardens, and Hawthorne Avenue Farm.  These teams include company executives, managers and associates.
She is devoted to engaging employees in their communities and where they work, establishing more effective and inclusive ways of working together and encouraging professional development through volunteerism.
On a personal front, Georgie infuses her positive energy and joyous exuberance in everything she does, and the teams she works with, appreciate and marvel at her high energy while managing over 15 projects a month.
At Prudential, Georgie has a vast and deep network that cares for her, and whom she cares for in return. This is evident in the way she solves problems – there's always a person she knows who can help, and they invariably do.
Georgie is also passionate about her volunteer work outside of Prudential, caring for senior citizens, feeding the homeless and conducting clothing drives for a local woman shelter in Newark.  When she isn't volunteering, she loves spending time with her family.