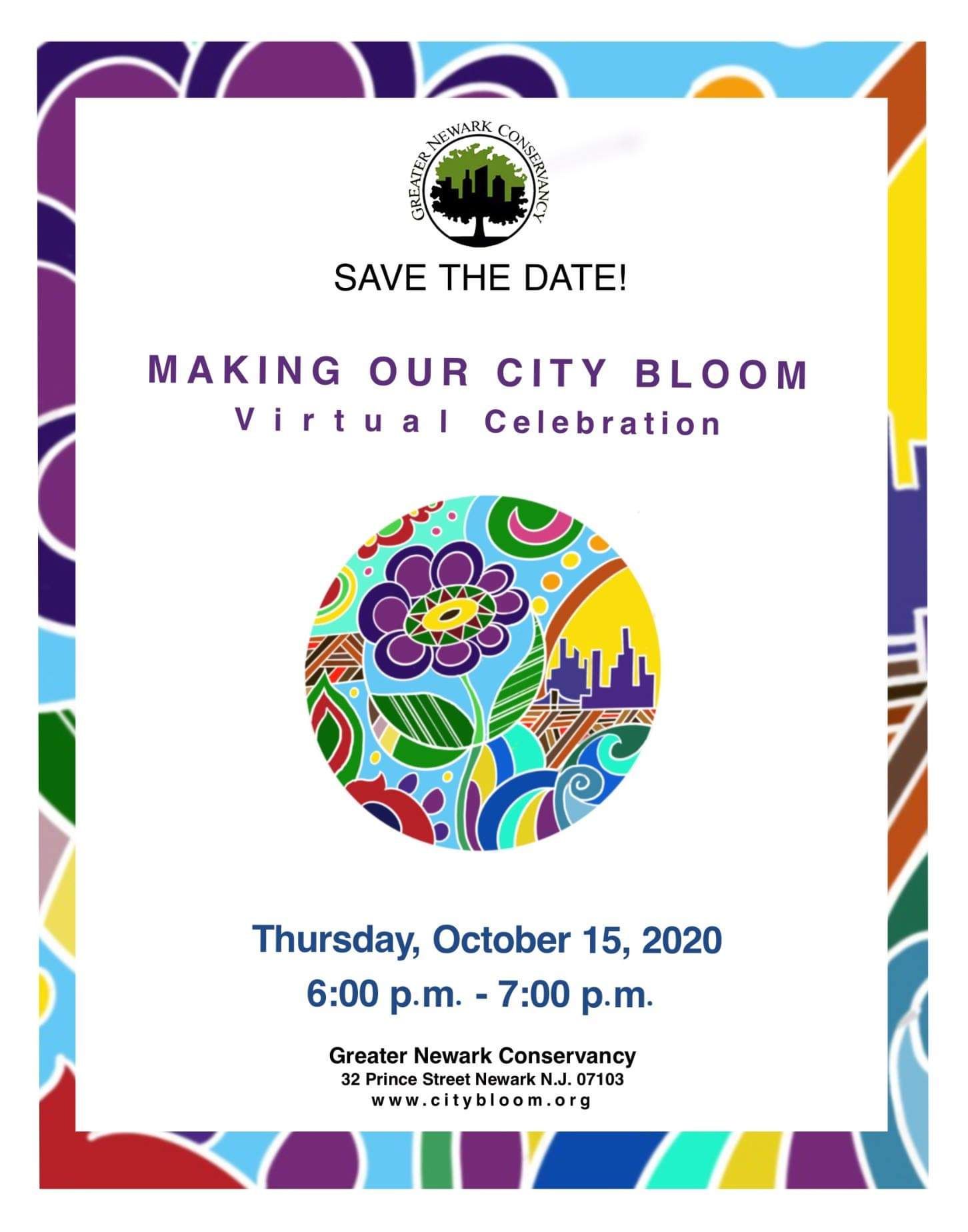 Note: Due to the COVID-19 crisis, the City Bloom Gala is going VIRTUAL!  Check back here where we will have more information on how you can join the festivities!
Celebrate Greater Newark Conservancy's commitment to improving the quality of life in New Jersey's urban communities at the Making Our City Bloom Virtual Celebration!
Thursday, October 15, 2020, at 6:00 pm
Online! Details on joining the festivities to follow.
---
Our Mission
Greater Newark Conservancy promotes environmental stewardship to improve the quality of life in New Jersey's urban communities.
About Us
Greater Newark Conservancy was founded in 1987 as an extension of Rutgers Cooperative Extension to beautify New Jersey's urban communities. Our programs have evolved over the years, but at our core we fundamentally believe that the natural environment is a big factor in a person's well-being. The community thrives through our urban farming program, our environmental and nutrition education programs, and our high school internship program (the Newark Youth Leadership Project).
More Information
Visit our main website to learn more about the Conservancy and our many programs. Never miss a story by joining our mailing list.
Our Board of Directors
Frank Adamo (Co-Chair)
David J. Rosenberg (Co-Chair)
Mark W. Gordon (Vice-Chair)
Karen Wexler (Secretary)
Sam Huber (Treasurer)
Rachel Schwarz (Development Committee Chair)
Sam Convissor
Suzanne R. Dyer
Eugene Fredua-Agyeman
David Grantz
Suzanne Nutt
Shelden Ogilvy Pisani
Jonathan Pusechel
Amber Randolph